It is the end of 2017 and I have begun experimenting with Virtual Reality again in the form of A-frame on a Samsung GearVR hardware headset.  I say again because in 2013 I was building virtual worlds with Open Simulator, a server-side open source version of SecondLife.  Using one of the compatible viewers with Diva Distro and a Drupal backend I was able to provide a free virtual world experience called Viradu.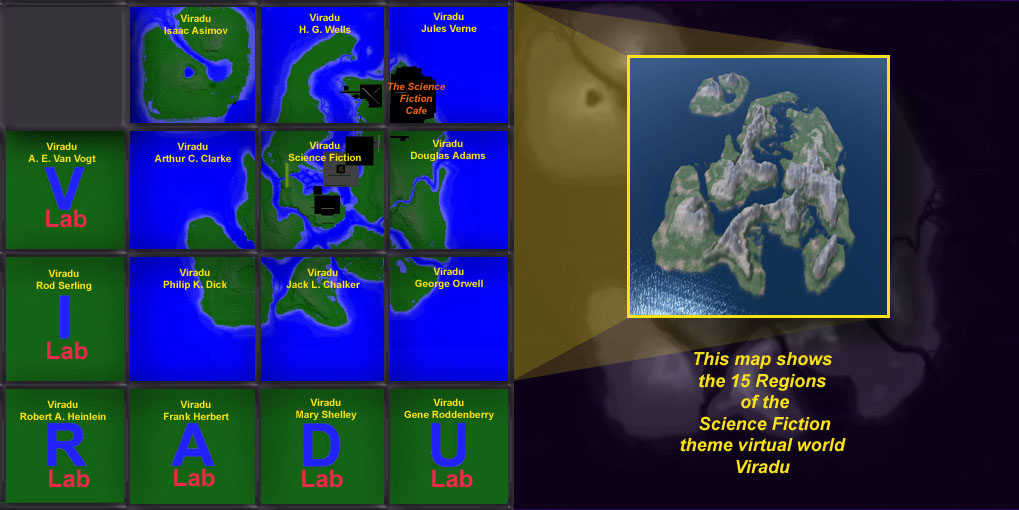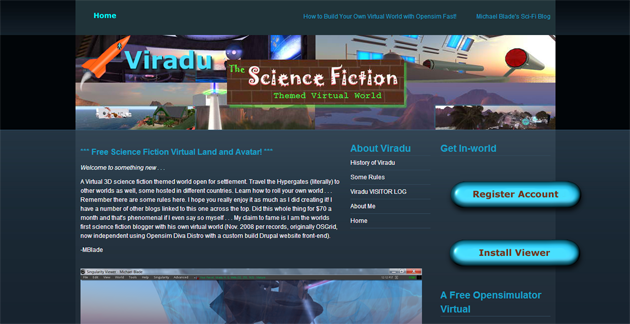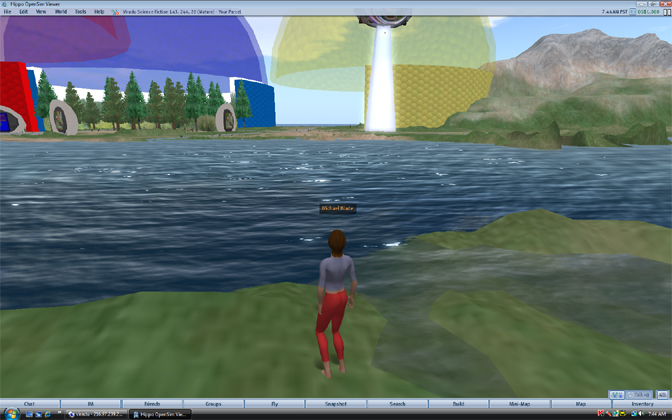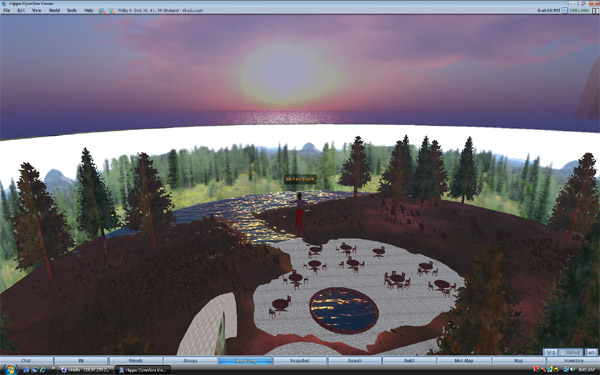 Viradu was a themed Science Fiction Virtual World whose only rules where you build something appropriately science fiction and only exists now in an archive and a dead facebook page.  A few people contributed assets and it was fun for a while.  It was missing a number of things, real hardware headsets to experience quality VR.  A way to attract enough people to install the required software viewer to enter the VR space and content which had to be contributed by the users.  It was a small virtual world, in which I provided the template for the land and some basic structure.  All this without any monetary incentives to the visitors.
I can also fly . . hah . . being the virtual god.  -Michael Blade, 2012
No matter, it was a wonderful exerience and I would do it again.  That all said, the purpose of this website is to experiment as well, this time with the new headsets and software components and tools for VR and AR in the form of WEBXR and new spec for VR, AR and Mixed Reality.
Although of poor quality, this video demonstrates POC of what was possible with open source VR back in 2012 even without hardware headsets and Yes, I still am a damn VR virtual god!
I almost forgot, I at the time of my creation of the Virtual World Viradu, I was also writing a Science Fiction Blog call the Transhuman Singularity under the pen name of Michael Blade.  
So Happy New Year 2018!  It seems like I have a lot of work ahead of me.